Ciba Vision – Air Optix Aqua
CIBA Vision's Air Optix Aqua contact lenses are designed for comfort and convenience. These breathable contact lenses are made with a special patented lens material which minimizes lens dehydration, allowing them to stay smooth and moist while resisting the buildup of deposits all day.
Air Optix Aqua contact lenses help your eyes feel comfortable and natural, thanks to a special combination of oxygen and moisture. These lenses allow up to five times more oxygen to flow through them than traditional soft contact lenses. Air Optix Aqua contact lenses can be worn daily for a month. They even feature a special handling tint that makes them easier to find in solution; however, the tint does not change your eye color.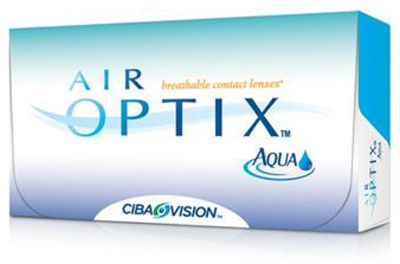 Stamper Optometry
2508 Mission St (at 21st St) San Francisco, CA 94110