Dr. Bruce Stamper, O.D. (aka Dr. Bruce)
Dr. Bruce is the third generation owner of Stamper Eyecare. He and his family have been providing quality eye care in San Francisco since 1913. During that time they have helped thousands of people with vision problems.
Dr Bruce has over 35 years experience fitting all types of contact lenses: keratoconus, toric, bifocal, gas permeable, soft, therapeutic, synergeyes, and cosmetic. He started fitting soft lenses in 1972, the year that Bausch and Lomb introduced them to the market. He has participated in clinical trials for Ciba, and has extensive experience with hard to fit eyes.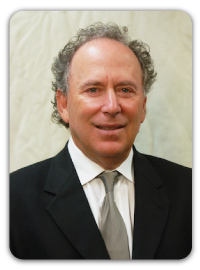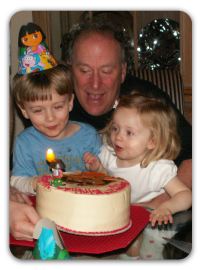 Dr. Bruce married his high school sweetheart Beverly and they just celebrated their 40th anniversary. Dr. Bruce and Beverly have two daughters. Stacey- manager of Stamper Optometry, and Jaime. Jaime teaches English as a second language to native Spanish speaking children in Los Angeles. Jaime just had her first baby (Dr. Bruce's fourth grandchild).
In their spare time Dr. Bruce and Beverly play golf, travel the world, and spend as much time possible with their grandchildren.
Dr. Bruce's mission is to improve your quality of life by providing the finest in vision care.
Dr. Bruce is a member of the:
American Optometric Association
California Optometric Association
Education:
BS, Los Angeles College of Optometry
Doctor of Optometry, Southern California College of Optometry
Therapeutic License, University of California, Berkeley