Cooper Vision – Monthly Frequency 55 Toric XR
CooperVision offers a wide range of soft contact lenses of high quality, with almost a lens for each patient and visual impairment as well as cosmetic lenses stylish and bold designs. But what really stands out as a manufacturer CooperVision contact lenses are the technology and guarantee behind them.
CooperVision is a world leader in lens design, materials and manufacturing technology. Only CooperVision offers technological advances such as biocompatible material Omafilcon A manufacturing with patented technology and innovative UltraSync Geometry System Asimetric our Proclear Multifocal lens all as part of its commitment to create the best soft contact lens for you.
The range of disposable contact lenses most famous Cooper Vision Laboratory are the Frequency. Disposable lenses are characterized by their excellent value for money.
The Frequency 55 Aspheric contact lenses are for correcting myopia or hipetmetropia, perfect for those who wear contact lenses for the first time. Frequency 55 Aspheric have an aspherical surface, more like the shape of our cornea on which contact goes LNET, so comfort is much higher. It has a slightly blue tint, which allows a closer look into the case and in the eye. Thanks to the stability of the material, the contact lens 55 Aspheric Frequency rarely bent between the fingers and placed easily into the eye.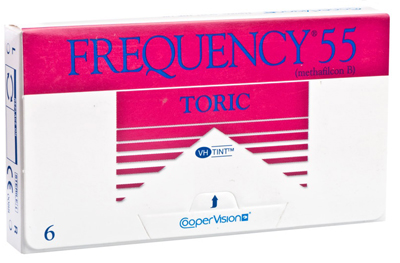 Stamper Optometry
2508 Mission St (at 21st St) San Francisco, CA 94110