Cooper Vision – Monthly Preference Toric XR
Comfort and clarity of vision on a quarterly replacement schedule for people with astigmatism. Each box contains four 3-month disposable soft contact lens in buffered saline solution.
Preference Toric XR is custom made to an expanded parameter range. If you are concerned you have received the wrong product, please verify the powers are correct on the vial. If the power is correct, please be assured you have received the Preference Toric XR.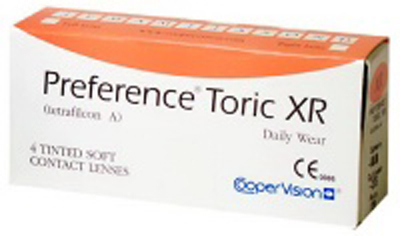 Stamper Optometry
2508 Mission St (at 21st St) San Francisco, CA 94110