Cooper Vision – Monthly Preference
Preference Standard are monthly disposable contact lenses manufactured by CooperVision. If you're looking for a contact lens with the convenience and cost-savings of monthly replacement lens, look no further! Preference Standard lenses, patented manufacturing and a superior lens design work together to produce a lens that offers exceptional comfort, handling, and performance.
Preference Standard lenses are tinted for ease of handling and will not change the color of your eye. The tint is simply designed to facilitate locating the contact lenses in solution.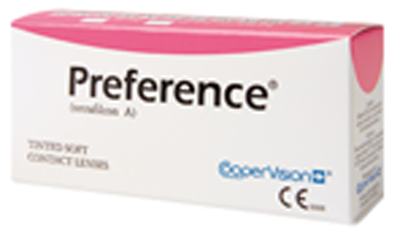 Stamper Optometry
2508 Mission St (at 21st St) San Francisco, CA 94110