Cooper Vision – Monthly ProClear Toric XR
Proclear® toric contact lenses correct this problem, providing you with clear vision. But you want more than just astigmatism correction; you want contacts that are comfortable, too. We hear you. Proclear toric lenses stay 96% hydrated throughout the day, even after 12 hours of wear!
Proclear toric contacts feature PC Technology™, which utilizes a unique material that imitates substances found naturally in human cell membranes. These molecules attract and surround themselves with water, keeping Proclear toric contact lenses moist and comfortable for your entire work or school day—and beyond.
And for those of you with a high level of astigmatism, you can still enjoy the benefits of Proclear toric contacts with our extended (XR) range of powers. Ask your eye doctor about Proclear toric contact lenses (pronounced "Pro-kleer tor-ick").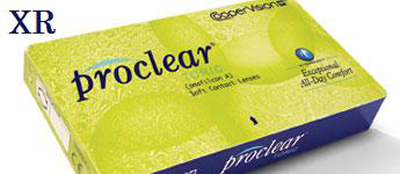 Stamper Optometry
2508 Mission St (at 21st St) San Francisco, CA 94110