Cooper Vision – Monthly ProClear Toric
Coopervision Proclear Toric contact lenses are leading soft contact lenses for astigmatism available in a wide range of prescriptions to fit a variety of vision correction needs.
Proclear Toric is designed as a daily wear, monthly replacement contact lens.
Exceptional all-day comfort for those with astigmatism.
The Proclear Toric comfort is unrivaled by any other soft toric lens; a difference you'll especially notice the longer you wear your contact lenses throughout the day.
6 lenses per box.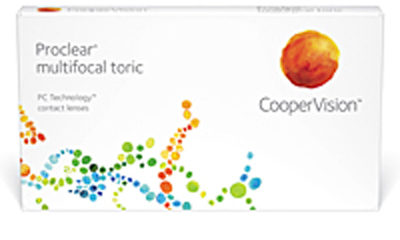 Stamper Optometry
2508 Mission St (at 21st St) San Francisco, CA 94110