ACUVUE ADVANCE with HYDRACLEAR
Acuvue® Advance® contact lenses are made with Hydraclear®, an internal wetting agent that wets the lens from the inside out. The addition of the moisture rich element provides wearers with exceptional comfort throughout the day.
Acuvue® Advance® contact lenses offer up to three times more oxygen to the eyes than conventional hydrogel lenses, making them healthier and more comfortable. These lenses are tinted for ease of handling and will not change the color of your eye. The tint is simply designed to facilitate locating the contact lenses in solution. Designed to be worn as a two-week daily wear lens (which means you take the lenses out each night), one lens can be worn for up to 14 days. Be sure to follow your prescribing eye care provider's recommended replacement schedule.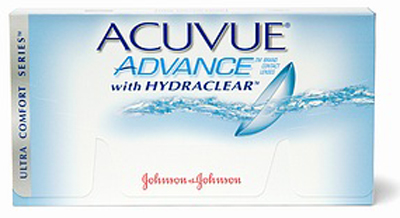 Stamper Optometry
2508 Mission St (at 21st St) San Francisco, CA 94110