Naturally wettable contacts with long-lasting comfort
Whether you're nearsighted, farsighted, or need contacts for astigmatism, our soft and flexible Avaira® lenses are a great place to start. They offer you the freedom you're looking for.
In a public survey, 80% of people who have Avaira contact lenses responded that they wear them for over 14 hours a day.*
Avaira lenses provide the right fit for those new to contacts, or anyone just looking for soft contact lenses that can keep the comfort going for as long as the day demands.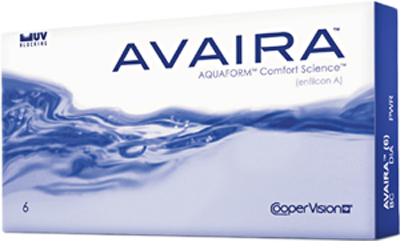 Stamper Optometry
2508 Mission St (at 21st St) San Francisco, CA 94110