Ciba Vision – FreshLook Dimensions
FreshLook Dimensions are 1-2 weeks disposable contact lenses that enhance lighter eyes perfectly. The innovative pattern of the lenses defines eye color and gives a brighter and completely natural look.
FreshLook colored contact lenses are designed to be worn as a two-week daily wear lens (which means you take the lenses out each night). Then simply discard and replace with fresh lenses. Be sure to follow your prescribing eye care provider.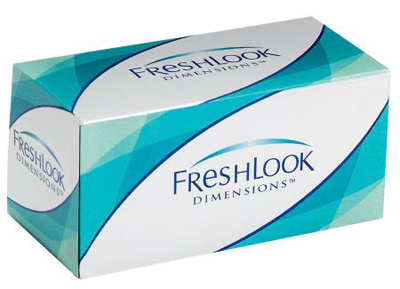 Stamper Optometry
2508 Mission St (at 21st St) San Francisco, CA 94110