Cooper Vision – ClearSight 1 Day Spheres
Cooper Vision – Proclear 1 Day Spheres
Comfortable daily contacts to fit your lifestyle
By wearing daily contact lenses, you'll avoid cleaning your contacts every day with contact lens solution, and enjoy a wear schedule that's easy to remember—just insert a new pair every day and you're done. Shouldn't everything be this simple?
Enjoy the convenience and comfort ClearSight™ 1 day contact lenses provide. They're great for those of you who are seeking a trusted value in contact lenses.
If you're nearsighted or farsighted, ask your eye doctor about ClearSight 1 day contacts (pronounced ""Kleer-Syt won-dey").
*While beneficial, UV-absorbing contact lenses are not substitutes for protective UV-absorbing eyewear, such as UV-absorbing goggles or sunglasses, as they do not completely cover the eye and surrounding area. You should continue to use UV-absorbing eyewear as directed by your eye care practitioner.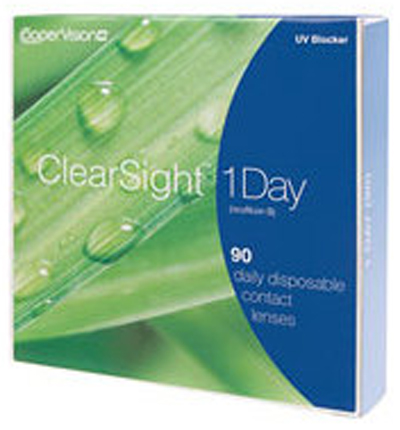 Stamper Optometry
2508 Mission St (at 21st St) San Francisco, CA 94110