SynergEyes® PS
Why Not Optimize Your Vision?
No matter what type of vision correction you currently use, there's a good chance you're a candidate for SynergEyes lenses. Call us today to schedule an appointment to see if SynergEyes hybrid contact lenses are right for you!
Each SynergEyes® PS hybrid contact lens is created using patented SynergEyes hybrid technology to deliver you the most advanced optics available on the market today. No other contact lens can offer you the unique benefits of SynergEyes® PS. Your practitioner will custom fit SynergEyes® PS lenses to provide a solution for your individual needs. The soft skirt keeps the rigid portion centered on your eye and allows a layer of tears to form between your eye and the lens, correcting for the irregularities that cause blurry vision, ghosting and halos. And the "breathable" rigid center keeps your eye healthy while providing crisp, clear vision…even at night.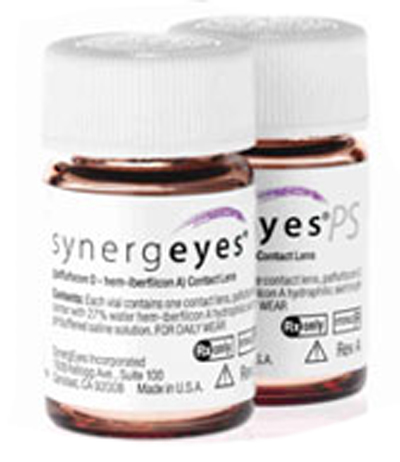 Stamper Optometry
2508 Mission St (at 21st St) San Francisco, CA 94110