Vertex Toric
If you have astigmatism and want crisp, clear vision with the convenience of a disposable lens, consider Vertex Toric. Vertex Toric lenses are manufactured using our patented UltraSync® technology, a process that produces a perfect edge on every lens.
This lens design provides more stability and less rotation, ensuring that vision and comfort are consistent with each new pair.
The lenses are also manufactured with a light blue handling tint, which makes them easier to see when inserting and removing. Plus, with a disposable lens system, you're always equipped with an additional pair in case you lose or damage a lens.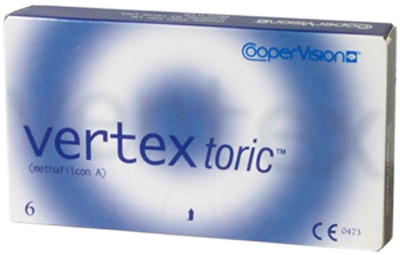 Stamper Optometry
2508 Mission St (at 21st St) San Francisco, CA 94110