Essilor's Visioffice® with Eyecode
The most accurate measurements for individualized lenses
Do you have a difficult time choosing lenses and frames? Do your current lenses only allow clear vision when you are looking straight ahead? Do you question what lens coatings you need? Worry no more! Now that Stamper Optometry is using the latest technology from Essilor, called the Visioffice® with Eyecode technology), we can help you make the best choice – easily! The Visioffice® System is Essilor's all-encompassing measuring system that allows our opticians to obtain every possible parameter required for modern lenses – with extreme accuracy. Visioffice® also encompasses a unique measurement called eyecode that allows you to go one step further in terms of lens personalization by measuring the Eye Rotation Centre (ERC).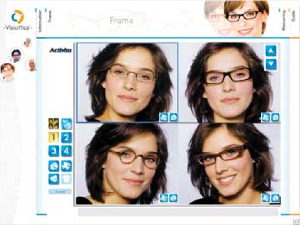 Help Selecting Frames with Images of Yourself
All measurements are taken using full-face images. By analyzing all angles and distances in real time, Visioffice® can identify natural head posture and select the most relevant patient images for each individual patient.Thanks to the Frame selection interface we can take photographs of our patients to help them select their best frame style. If you've ever struggled to choose a frame, having difficulty seeing just what they look like without your glasses on, you will absolutely love this feature.
Through the use of various interactive presentations we can help you to choose the best lens/frame combination for you:
Personalized simulations – with your unique data can help you to see the difference in lens designs so you can make a clear choice
Interactive animations – demonstrates the benefits of different lens coatings
Lifestyle questionnaire – a series of simple questions to help you find out which lens would best suit you
See Visioffice In Action
Watch a short video of this amazing instrument in action and then come on in and "experience the difference" with Stamper Optometric!
Visioffice®Eyecode
Eyecode is a stunning breakthrough. Using the new patented Visioffice® technology, eyecode enables our opticians to determine the individual position of each eye's rotation centre with one quick and easy measurement.
This eye data can then be combined with frame and head/eye behaviour data to create truly personalized single vision and Varilux® lenses. Eyecode is unique to Visioffice® and the combination of technologies outperforms all other measuring systems on the market. By enabling precise measurements including dynamic 3D eye measurement this pioneering new technology enables our opticians – for the first time ever – to pinpoint the exact Eye Rotation Centre (ERC). With this vital new measurement – the eyecode – patients benefit from something they've never had before: truly bespoke accuracy and ultimate lens personalization.
What does this mean for you?
Along with Visioffice® other key parameter functions (mono PD, fitting height, distance from ERC to lens, postural behaviour, etc) – which are required for all premium lenses on the market – we are now able to offer the most advanced, physiologically matched lenses ever made – lenses that are 5 times more optically precise wherever the wearer's gaze passes through them.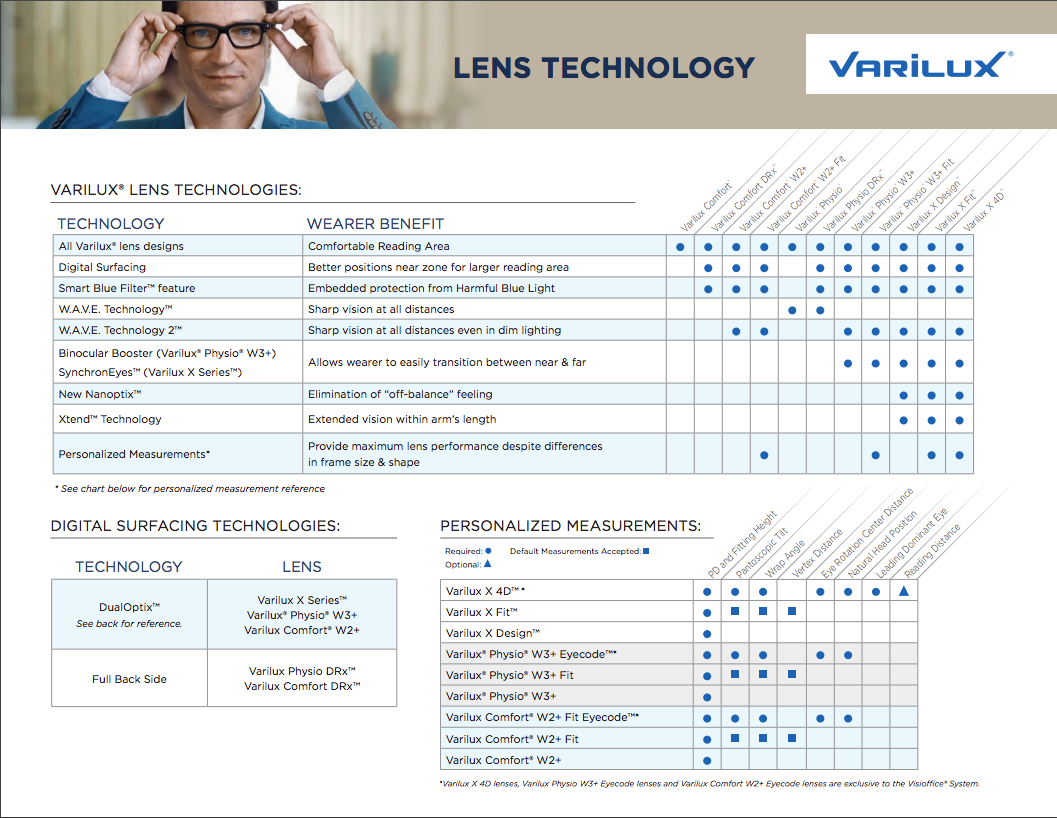 Stamper Optometry
2508 Mission St (at 21st St) San Francisco, CA 94110