Cooper Vision – Weekly Avaira Toric
To help keep your eyes clear and healthy looking, Avaira lenses are also exceptionally breathable, meaning more oxygen is able to pass through the lens to your eye. It's all the result of our unique Aquaform® technology.
Available exclusively in select CooperVision contact lenses, Aquaform technology creates a softer, more flexible lens material, contributing to Avaira's extremely comfortable lens wearing experience.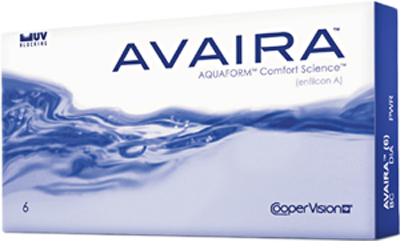 Stamper Optometry
2508 Mission St (at 21st St) San Francisco, CA 94110